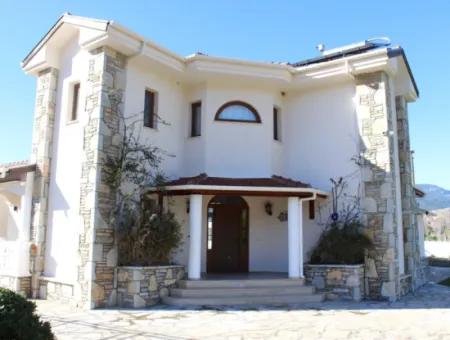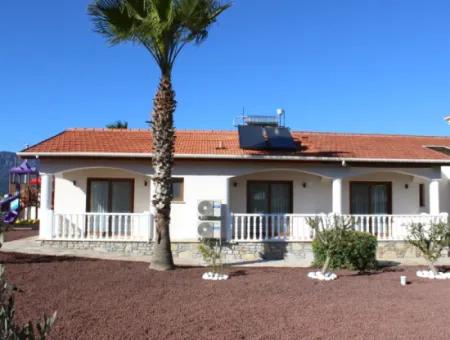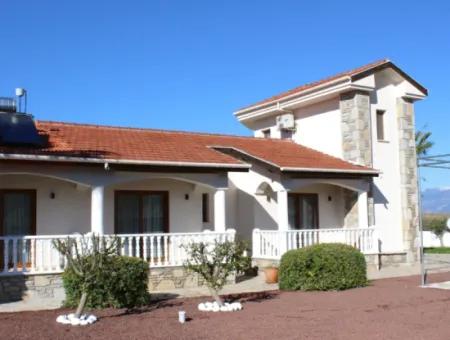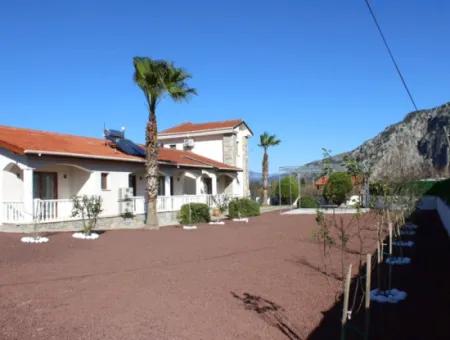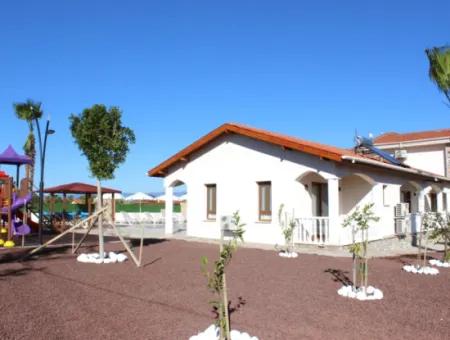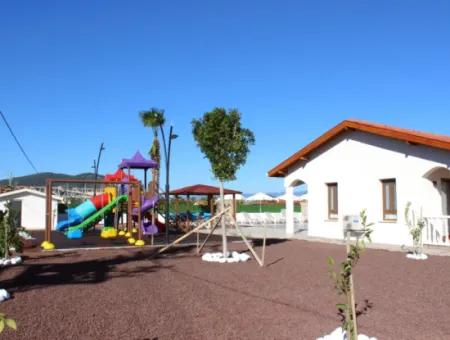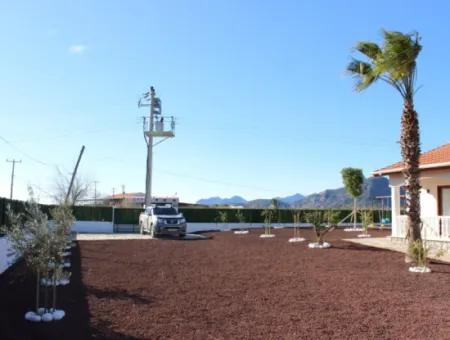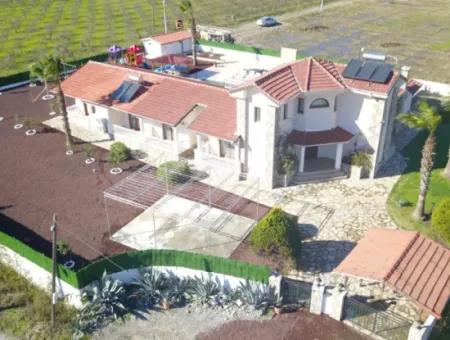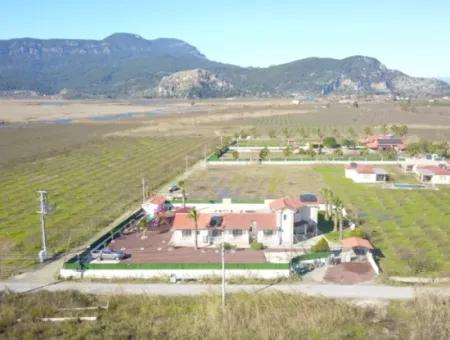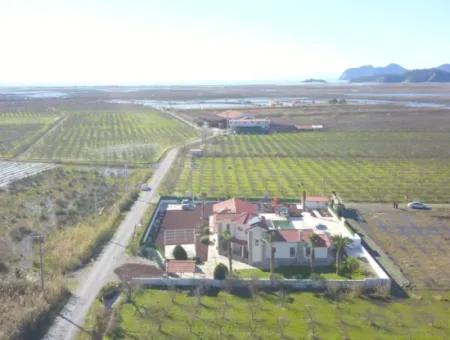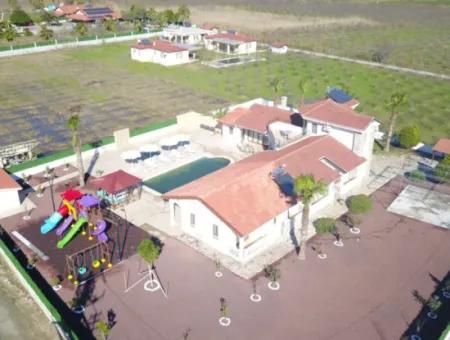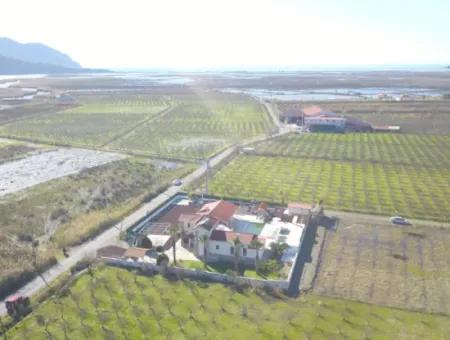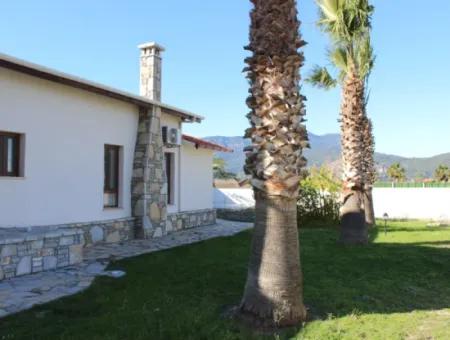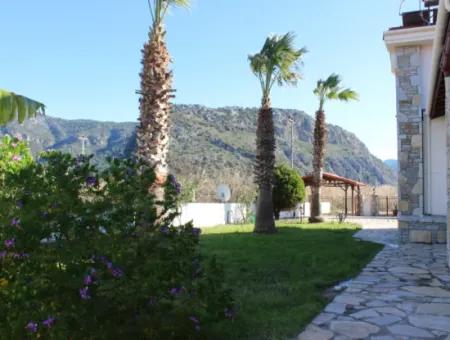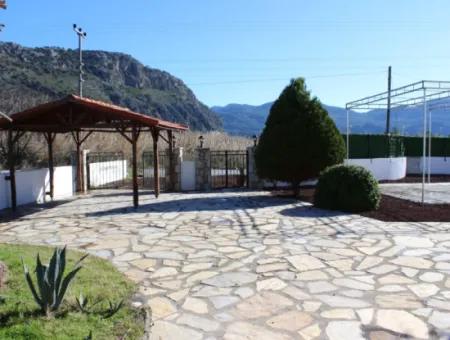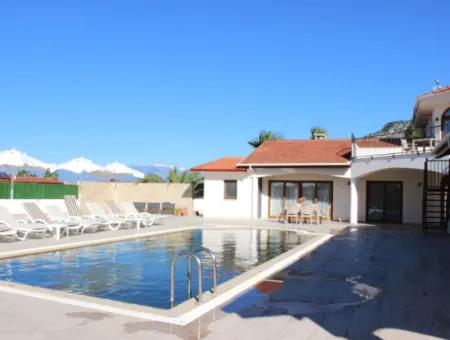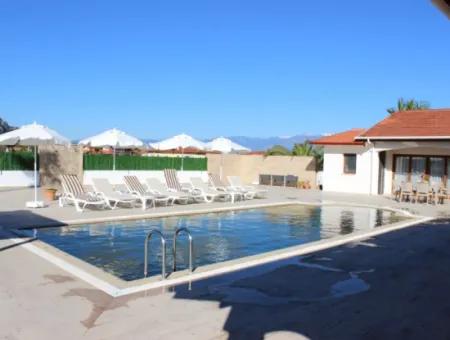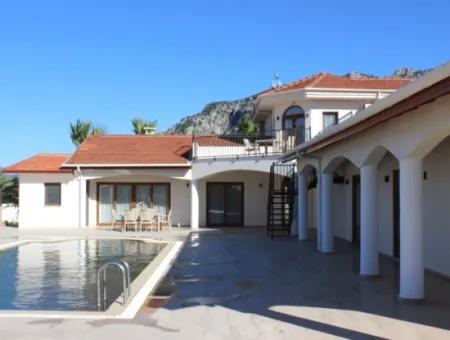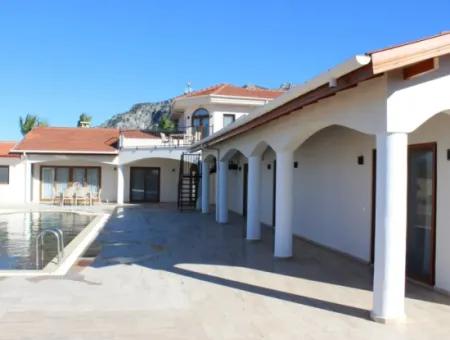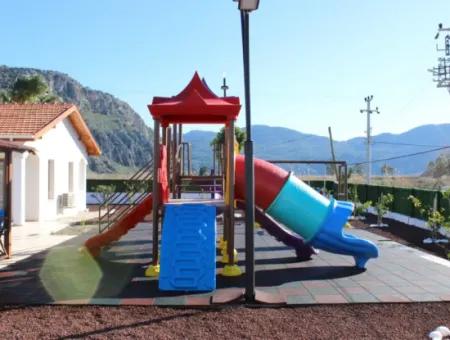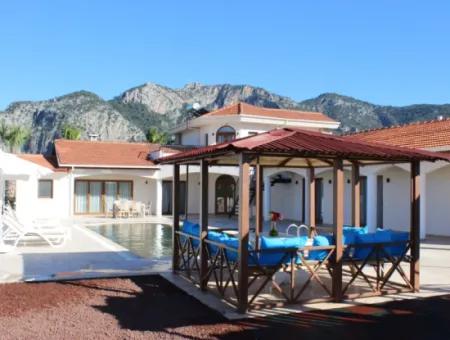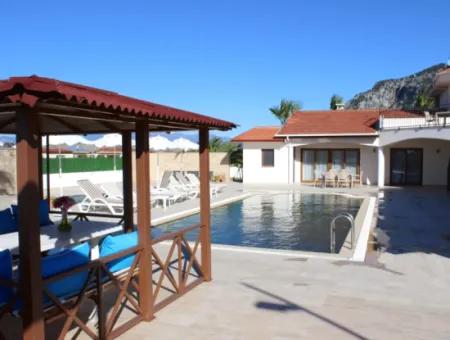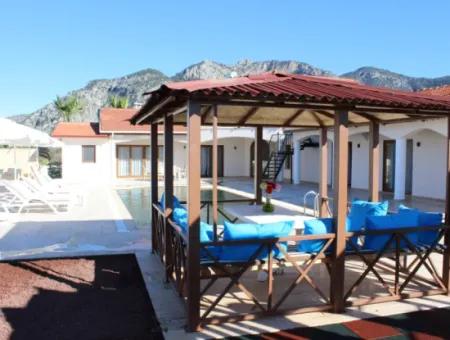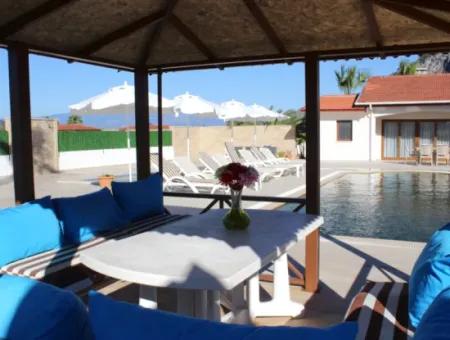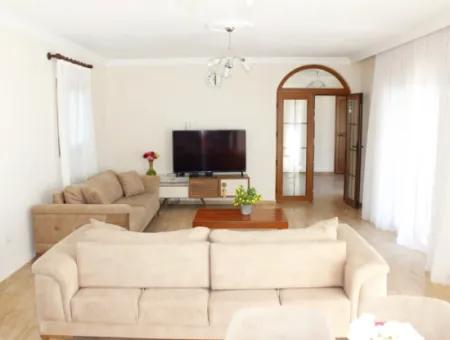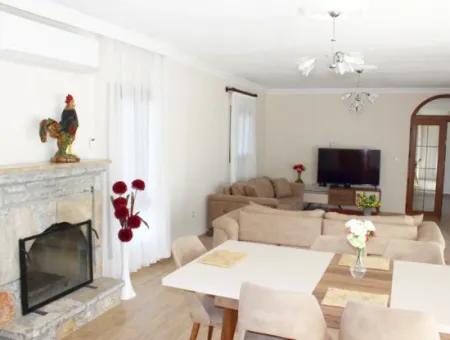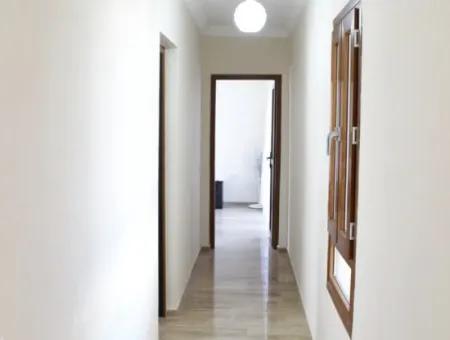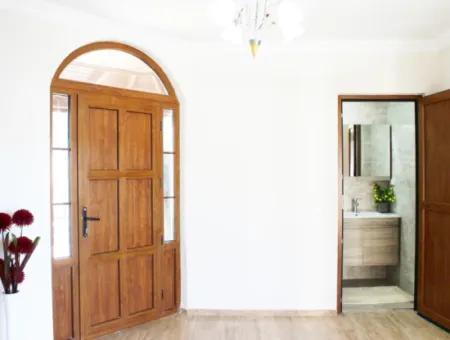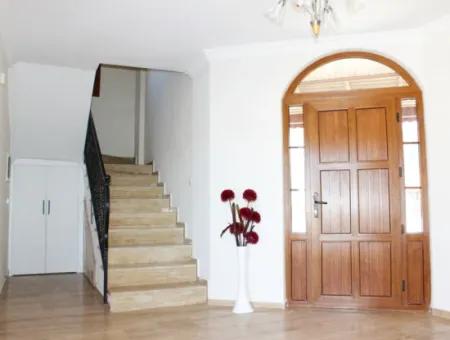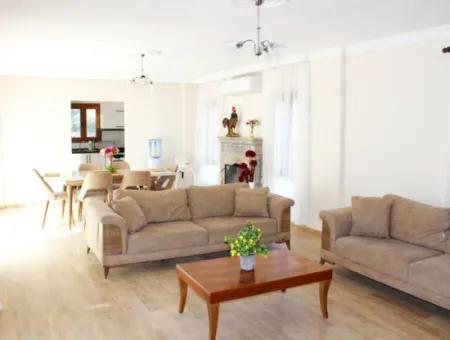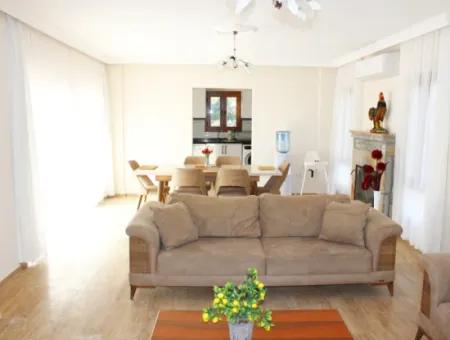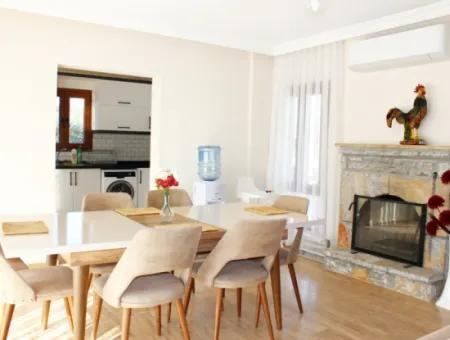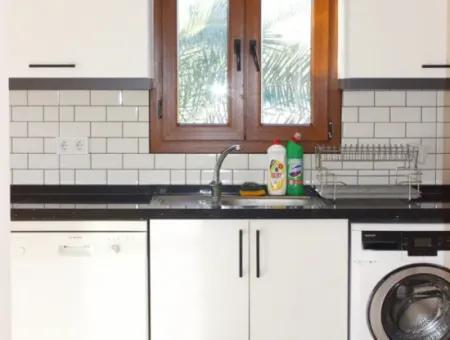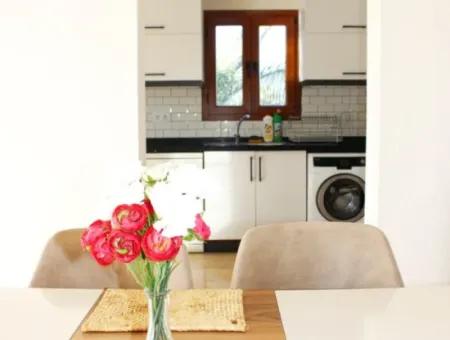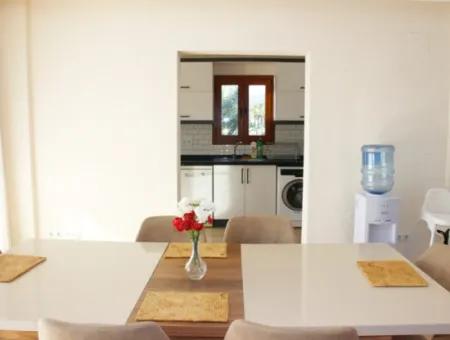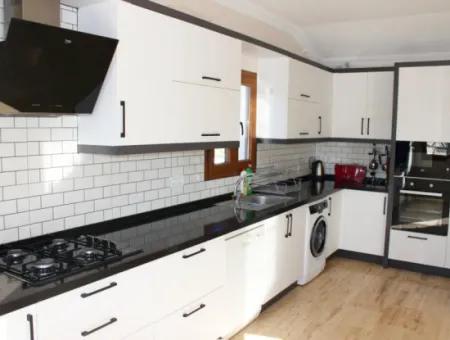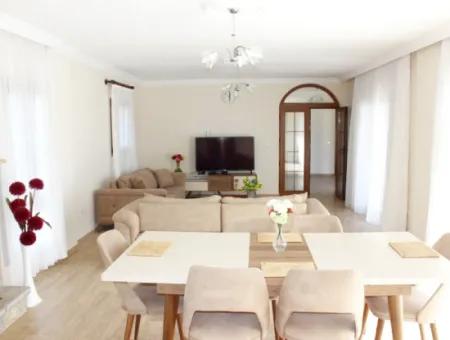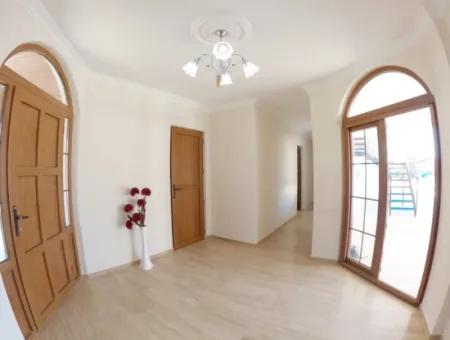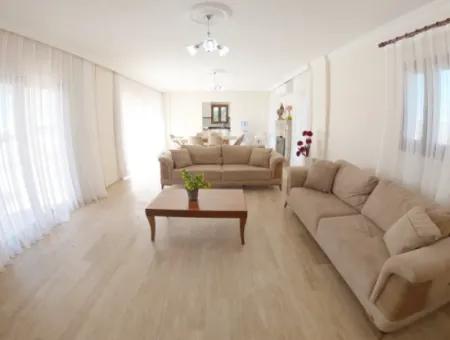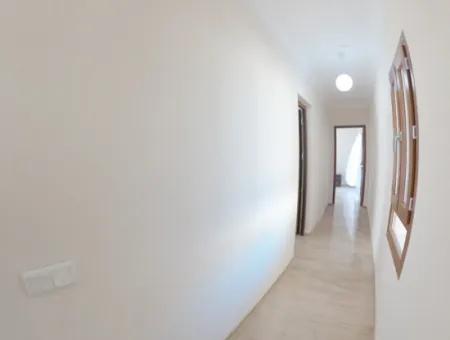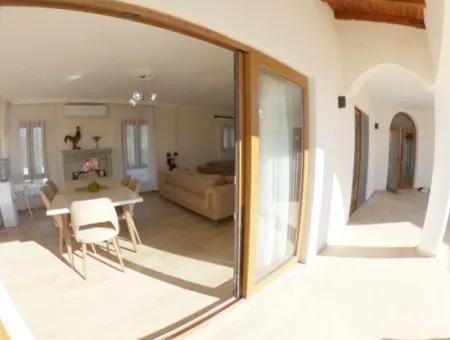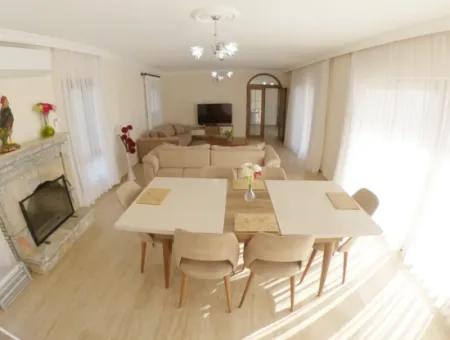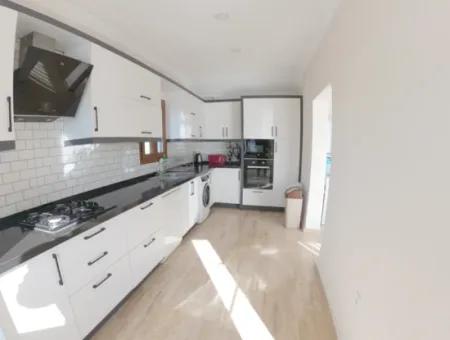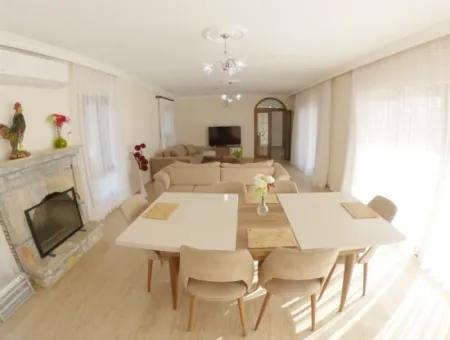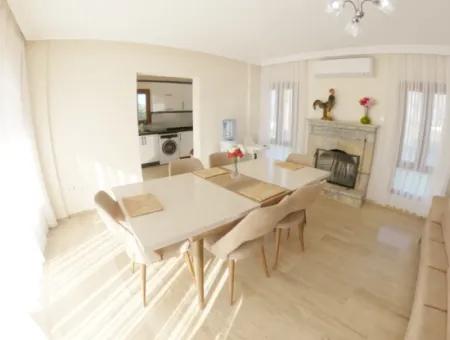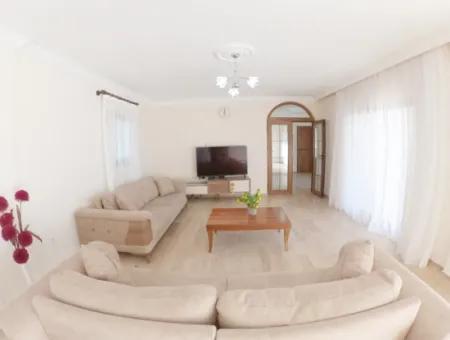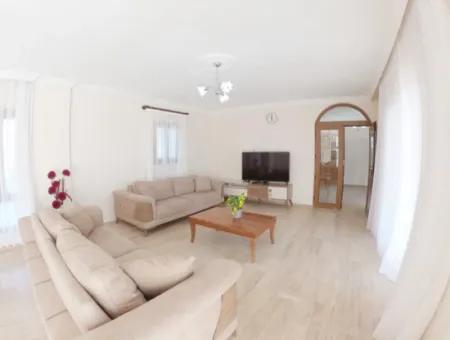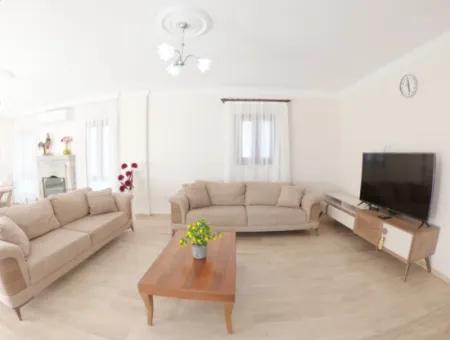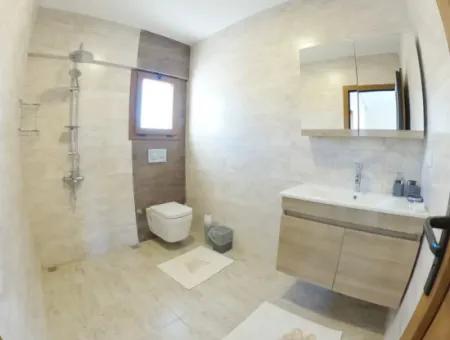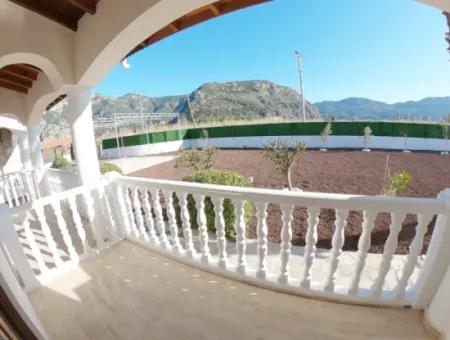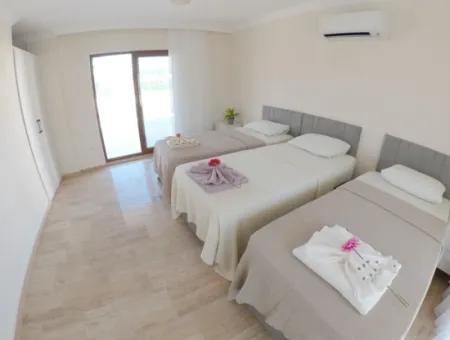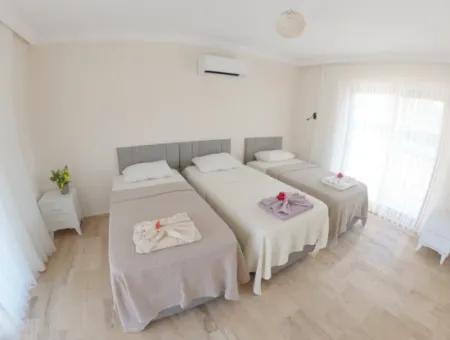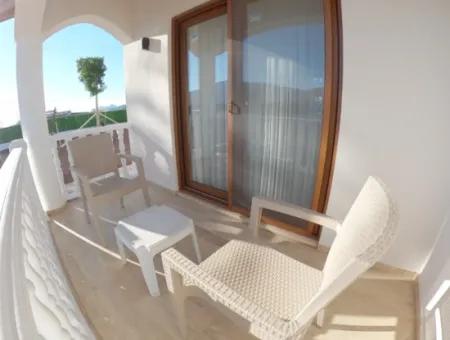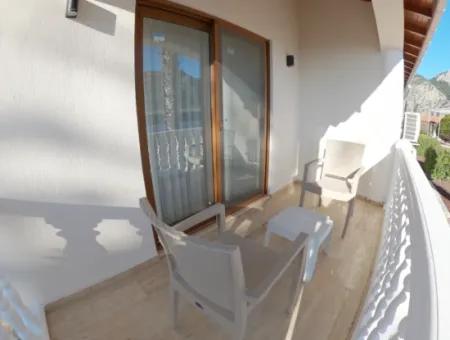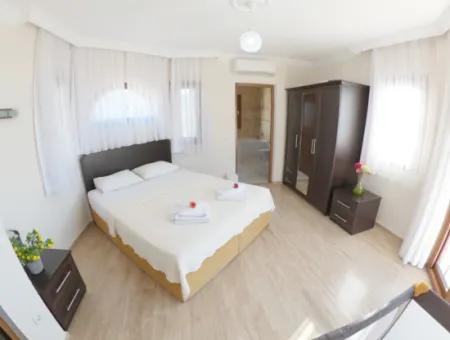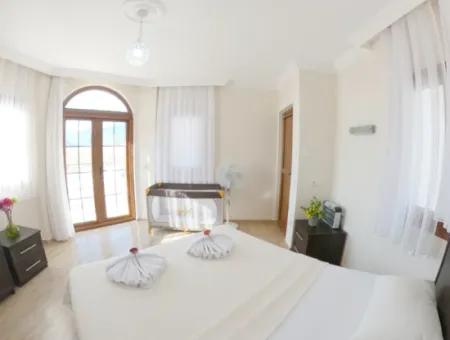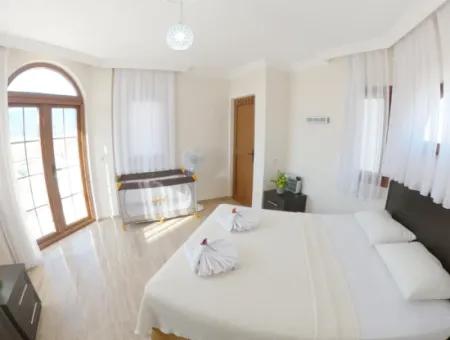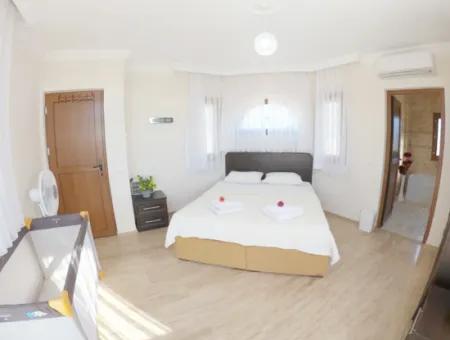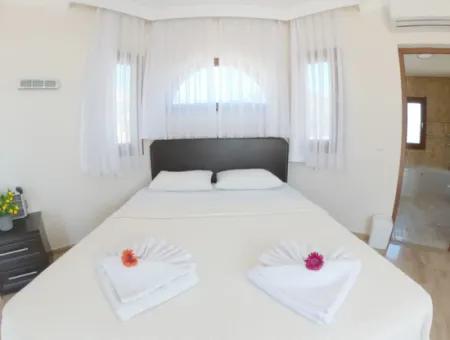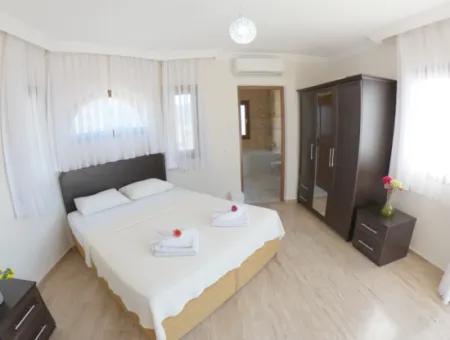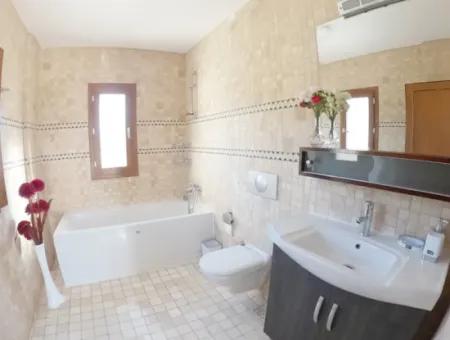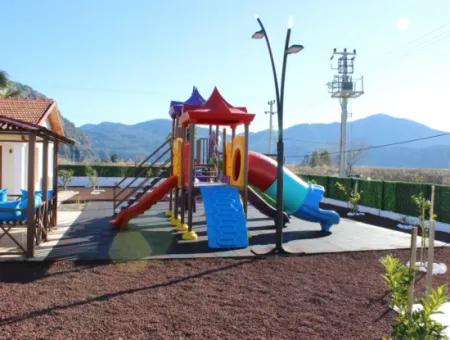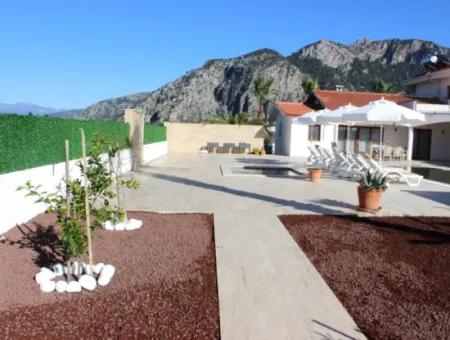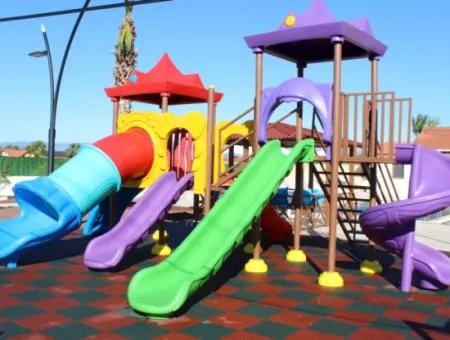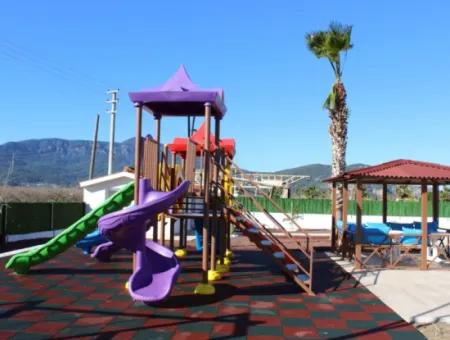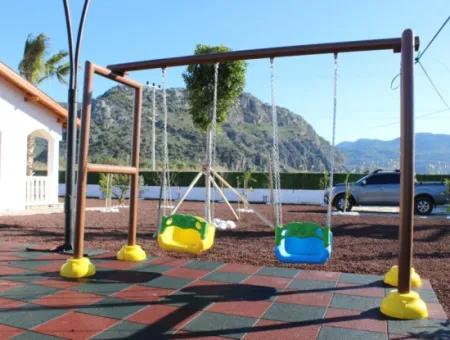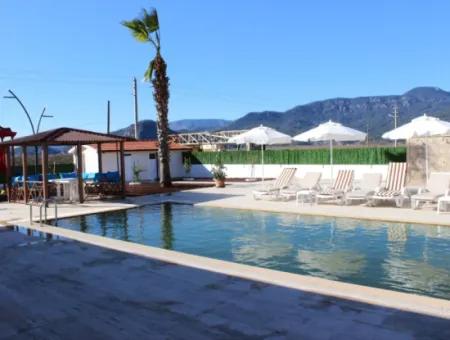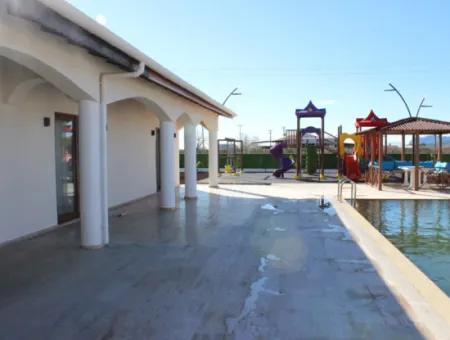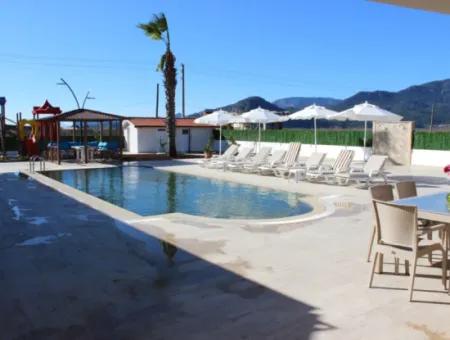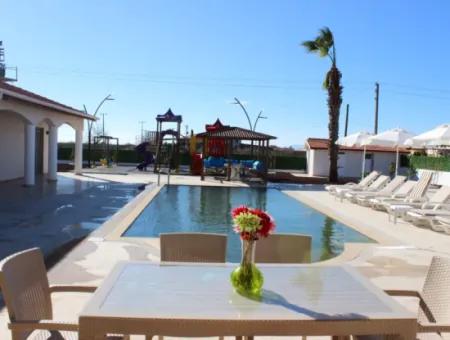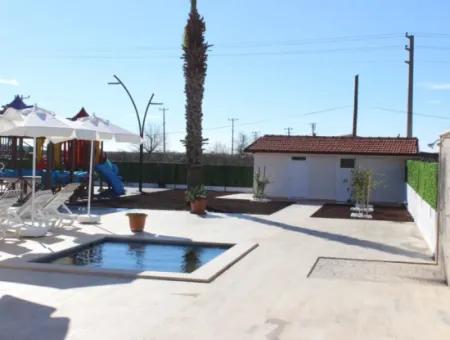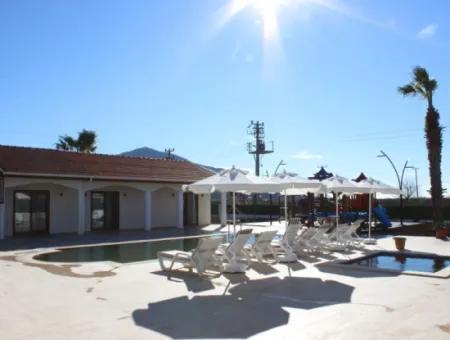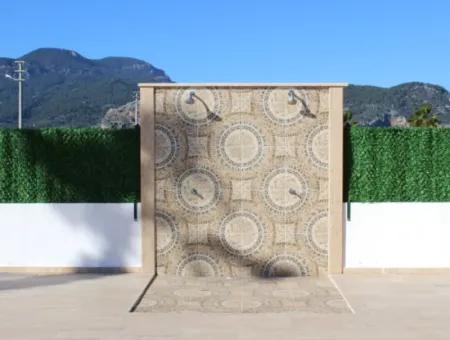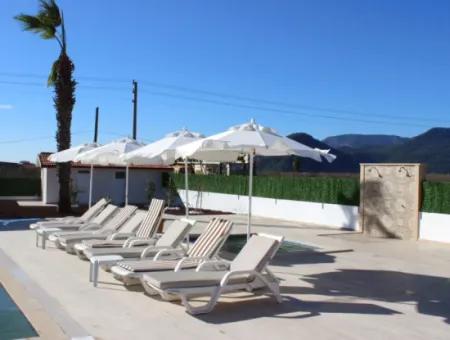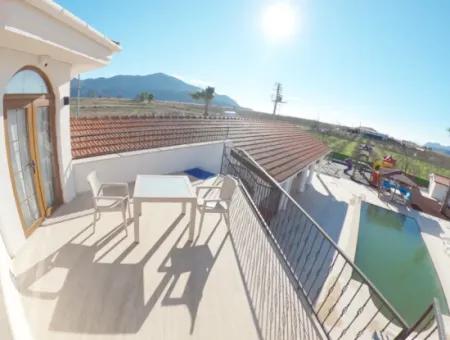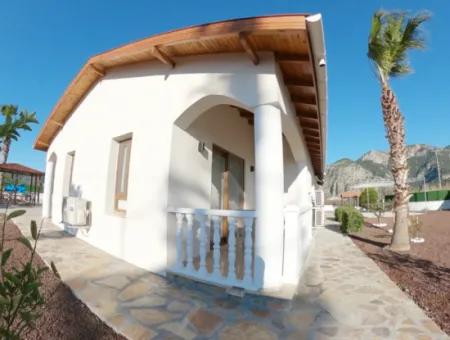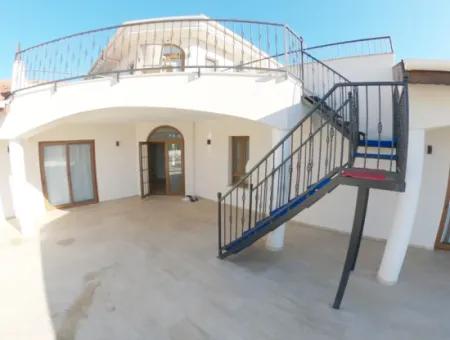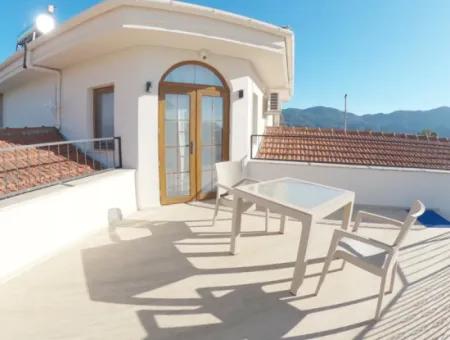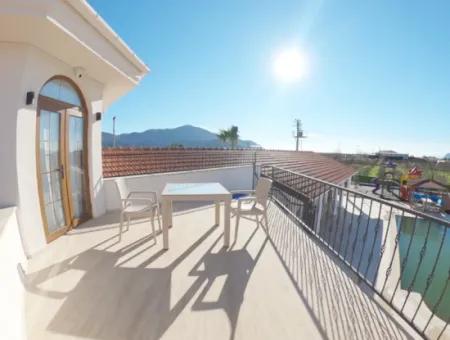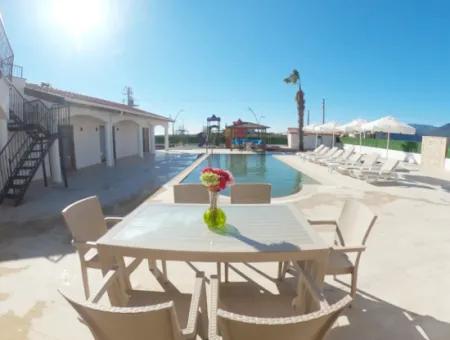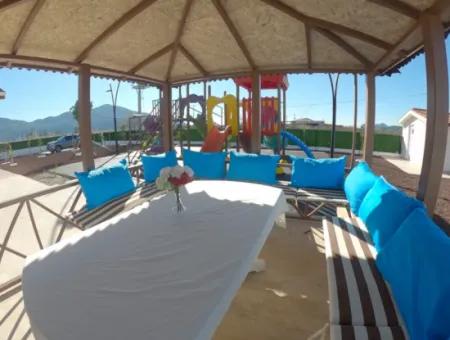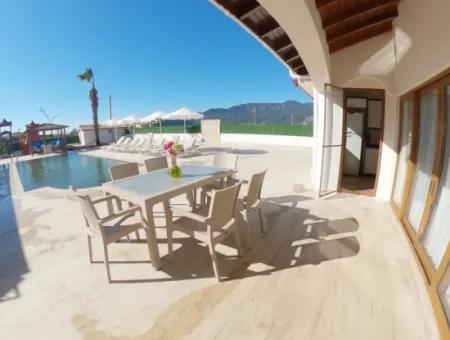 Price: £ 80
Villa Planios is our villa with a fully sheltered adult pool located in the Dalyan region. In addition, our villa also has a children's pool. There are 2 double beds in 2 of the 5 bedrooms of our villa, which can accommodate a maximum of 14 people, 3 single beds in 2 of them, and 2 single beds in the other. There is also the possibility of sleeping for 2 people in the lounge. All bedrooms have air conditioning, and 4 bedrooms have an ensuite bathroom.

Our villa is quite suitable for crowded groups and has a very large garden for families with children or babies. Our villa is located on Iztuzu beach road and there are lots of people passing in front of Iztuzu beach. There is also a children's park in the garden of our villa.

General note: All of our villas, which are located in nature, are regularly cleaned and disinfected for insects and pests. In our houses, which are located in nature, compared to the villas located in the center, there are insects, etc. it's more likely to come out. This note is written in the information of all houses that have a location in nature, not related to this house.

There may be new villa constructions in the regions except summer months. For this reason, it is likely that there will be noise around. This note is not specific to this house, it is present in all houses that are active in winter.
Price
VILLA PRICE LIST
Daily
Weekly
January
£ 80
£ 560
February
£ 80
£ 560
March
£ 80
£ 560
April
£ 80
£ 560
May
£ 150
£ 1050
June
£ 150
£ 1050
July
£ 250
£ 1750
August
£ 250
£ 1750
September
£ 250
£ 1750
October
£ 120
£ 840
November
£ 80
£ 560
December
£ 80
£ 560