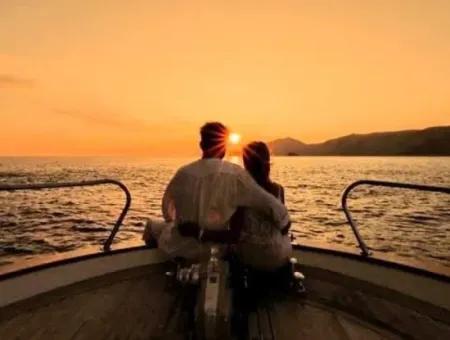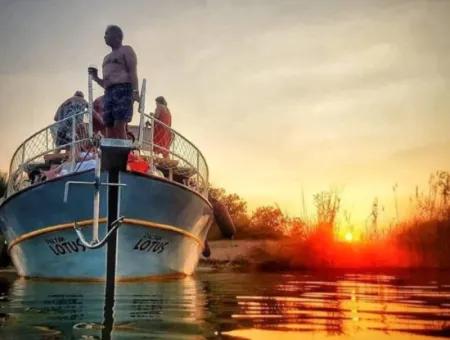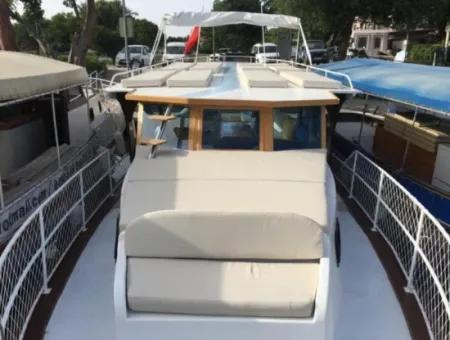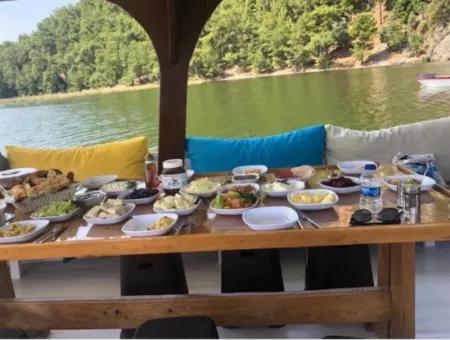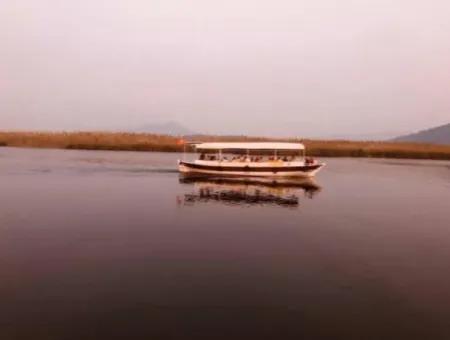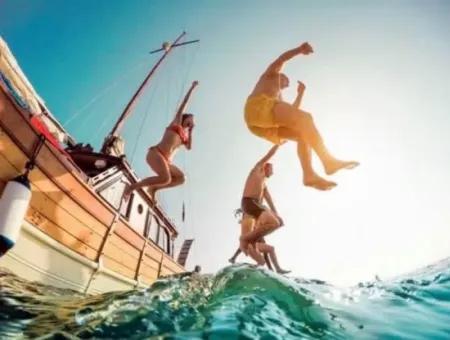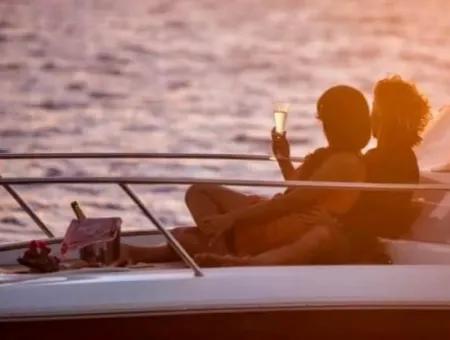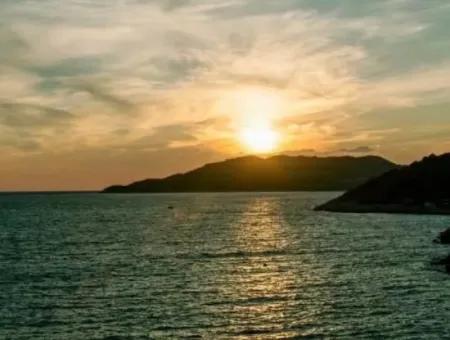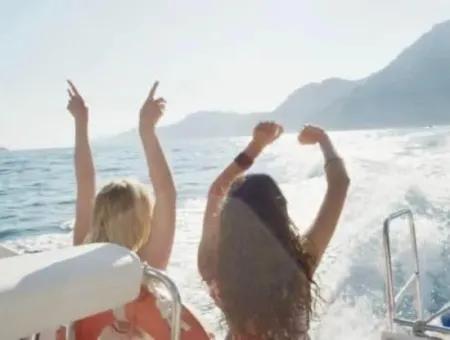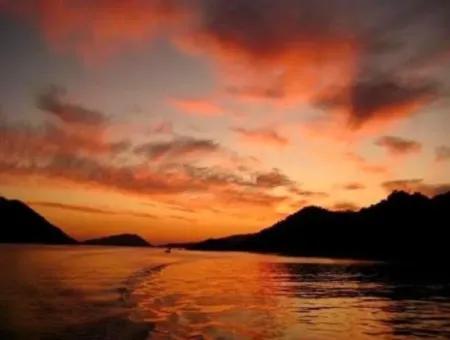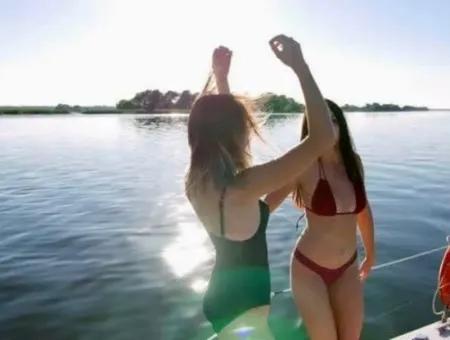 Price: £ 30
Tour Days: Friday


We are excited and happy to present to you our ultimate evening party experience.
This trip combines sailing, amazingly beautiful scenery, swimming in beautiful crystal clear turquoise waters, BBQ, sunsets and stars, and the chance to party the night away as you, our guests decide!!!
We will meet at our office just before 4pm and after welcomes and introductions we will walk to our boat the Dalyan Lotus.  You will be welcomed on board by our Captain Ersin and his crew, and offered welcome nibbles and a drink.
We will set sail and head past the famous Rock Tombs, where you will be able to take some amazing photos and just enjoy the scenery. 
We will then set sail towards the beautiful Alagol where you can swim in the crystal clear waters, perhaps bring your snorkel for a closer look.  We will be here for around 1 hour, plenty of time to soak up the last few rays of the sun or just chill with a drink or two, chatting to your family or new friends.
We will then head towards Little Dalyan for another swim break and our dinner.
Our Captain and crew will prepare for yourselves a delicious BBQ of meat and fish, accompanied by fresh organic vegetables and salads from our garden picked fresh on the day of the trip.  There will also be a wide range of mezes and other delicious foods.
We also have vegetarian and vegan options available, as well as any special dietary needs, just let us know when you book.
There will also be a wide range of alcoholic and non alcoholic drinks available onboard.
After dinner we will head to the beautiful Lake Koycegiz.  Here you can have another swim or if you just want to chill on board with a drink, perhaps chatting to your friends, listening to some music or even having a dance, then, as always, you choose.
As the sun sets on another amazing day you will get to experience one of our amazing sunsets, where Mother Nature paints the sky a myriad of colours, each melting into the other until nighttime takes over with a blanket of velvety darkness sprinkles with stars twinkling in the sky.  Look out for a shooting star and make that wish. 
The party is your party, you decide the music and dancing, we are here to make sure your wish comes true.
We will head back to Dalyan Harbour to arrive around 11 pm
Why do we love this trip?
It introduces you to the stunning scenery of the Dalyan Delta, it's wildlife, birds, turtles, blue crabs and fish.  You can take photos or just admire the view.  It gives you the chance to walk in the shallow turquoise waters where the Aegean meets the Mediterranean, a chance to swim in its warm crystal clear waters, to walk along beach-combing or just stay on board chilling in the sun with friends and a drink.
It's your party, and we hope you enjoy every minute.
Remember on our trips you meet as strangers and leave as friends 
Your happiness is our happiness                 
                            The Lost Tour Guide 
                      By Hey Dalyan Travel Agent
               Meet as strangers, leave as friends 
                                    ♥️♥️♥️♥️