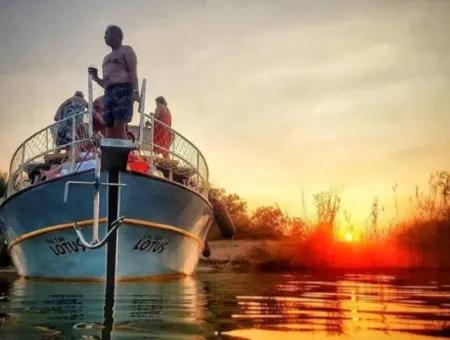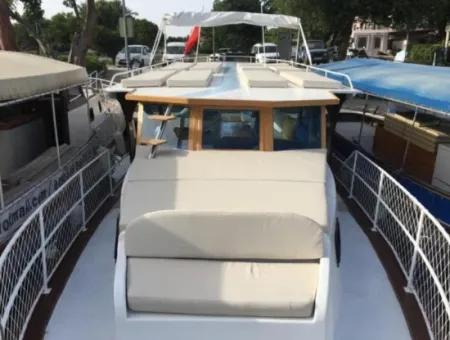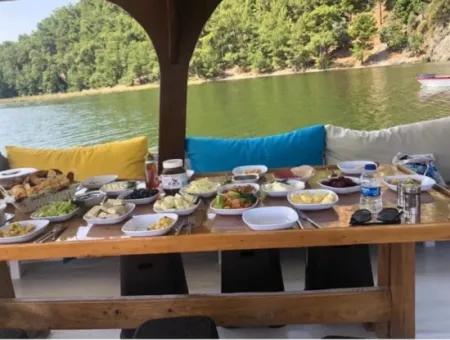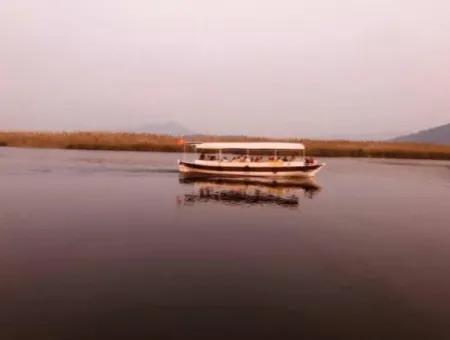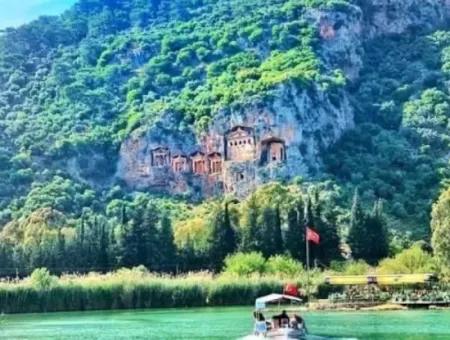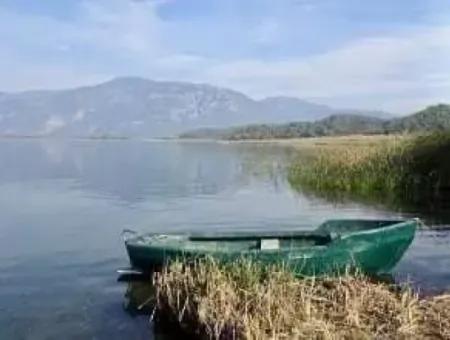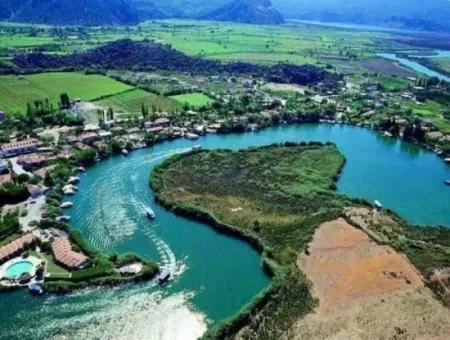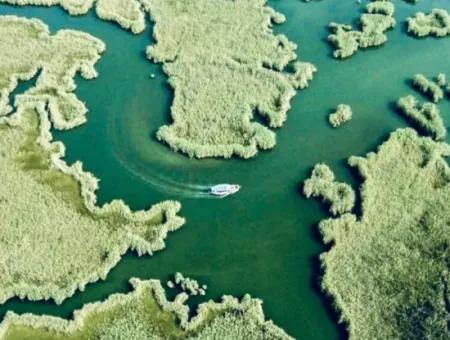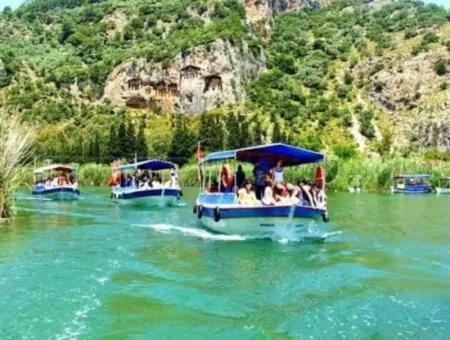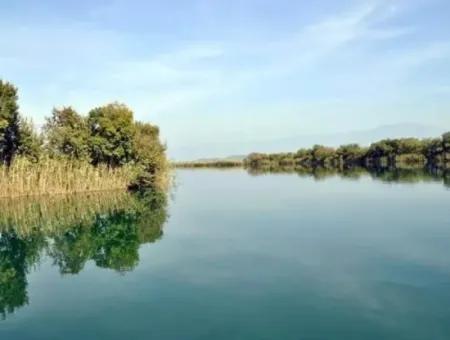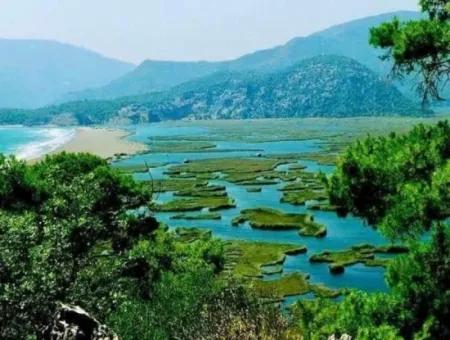 Price: £ 30
Tour Days: Wednesday - Sunday


*Explore*Dream*Discover*
We are exceptionally happy and proud to offer you one of our classic all time favourite Boat Trips.
Here we will whisk you away for a day full of sun, sailing, swimming, sightseeing, food and drink and an awesome adventure.
Imagine climbing on board our boat, the Dalyan Lotus, and setting sail along the stunningly beautiful Dalyan Delta, enjoying the scenery of Koycegiz Lake, and exploring Isuzu Beach and Little Dalyan.
We will meet at our office just before 10 am and after welcomes and introductions we will walk to our boat the Dalyan Lotus, where we will be greeted by our Captain Ersin and his crew who will offer you welcoming nibbles and drinks.
We will have a leisurely sail to Alagol, a beautiful picturesque stop, here you can have your first swim of the day, or just relax on board enjoying the sunshine, perhaps with a drink in hand, chatting to loved ones or your new friends.
We will then set sail for Little Dalyan, a most beautiful place, full of history and amazingly beautiful scenery.  Here you can walk to the world famous Iztuzu Beach, look for many of the birds and wildlife, keep a look out for the protected Loggerhead Turtles or enemy go fishing for blue crabs (released back please!!!). There is also time for a swim break if you wish, whilst our Captain and his crew prepare and serve to you an amazing Luncheon.
We will offer you BBQ meats and fish to feast upon, accompanied by the freshest of organic vegetables and salads grown in our garden and picked fresh on the day, beautiful mezes and much more.  We also offer vegetarian and vegan options, and if you have any special dietary needs then just let us know when you book.
There will be another surprise for you that we will serve you homemade çiğköfte on the boat. 
There will be a wide selection of alcoholic and non alcoholic drinks available throughout the day.
At around 1.30 pm we will set sail once again and head to Sultaniye, to experience the hot springs and relax in the warm, soothing waters.  Of course you don't have to swim, you might just want to relax on board, in the sun, perhaps with a drink in hand, chatting to your loved ones or your new friends.  The choice as ever is yours.
At around 4pm we will sail to the beautiful Lake Koycegiz for our last swim stop of the day.  Here you can relax and take in the amazingly picturesque backdrop, a perfect photo opportunity.
And as ever you don't have to swim!! You can just chill onboard with a drink and good company, after all it must be 5 o clock somewhere !!!
We will then head back to Dalyan Harbour for around 5 pm.
As well as luncheon, we will also serve nibbles and fruit throughout the day.
We truly love offering you, our guests this classic all time favourite boat trip, and look forward to seeing you on board.
"Live in the sunshine, swim in the sea, drink the wild air"
Remember on our trips you meet as strangers and leave as friends 
Your happiness is our happiness                 
                            The Lost Tour Guide 
                      By Hey Dalyan Travel Agent
               Meet as strangers, leave as friends 
                                    ♥️♥️♥️♥️